The Rev. Dr. Kent Berghuis
Lead Pastor
It is a regular joy to serve as Lead Pastor of First Baptist Church of Dayton. Our excellent staff includes compassionate and experienced pastors, highly skilled musicians, and friendly, dedicated workers. The church stands out with its progressive, inclusive stance and its high-quality liturgical style of worship. Our magnificent building highlights our significant historical presence in downtown.
My childhood was spent in rural Iowa where my family and church instilled in me a lifelong heart for following God. I've been working in churches my entire adult life, first as a Youth Pastor and Music Director and then as a Senior Pastor. My education prepared me for this life with degrees in Bible and Pastoral Ministries. I am also drawn to the life of the mind, and earned a PhD in Theology and have taught as a university and seminary professor. If you visit our church, I promise we won't insult your intelligence here! You will be free to think and ask questions as we all pursue our understanding of God and our faith together.
Besides preaching and teaching, some of the most memorable ministry experiences I've had have been serving around the country or overseas, and I love to travel. I've been a Commission member with the Baptist World Alliance and participated in Baptist-Muslim Dialogues. I've lived in Iowa, Montana, Texas, Illinois, Pennsylvania, Oklahoma and Ohio, and visited 49 states (still need to get to Alaska…). I've had ministry experiences in several foreign countries, including Turkey, Greece, Israel, Kazakhstan, Malaysia, Chile, Jamaica, Switzerland and the Bahamas. And I remain open to intriguing invitations!
You might see me walking with Buddy Boy, my Sheltie, in the Grafton Hill neighborhood just across the river from the church. I live in a historic home there with my daughter, and love being able to walk to the Dayton Art Institute, Riverscape Park or to work at church. You might also see me at Woodland Cemetery where I serve as a volunteer photographing headstones or leading occasional tours. I also enjoy golf, sports, and Dayton's many arts and culture events and venues. I'd be happy to get to know you better over coffee or lunch. Give me a call or email if you'd like to know more about our church or just to talk, I'm here for you.
The Rev. Jason Alspaugh
Associate Pastor for Children and Youth
I was called to be the Associate Pastor of First Baptist Church in September 2007, with a  focus on developing Children and Youth ministries and Educational ministries.  Not long after moving to Dayton I met my husband, Kerby.  We live in Historic South Park and have three "children"–two dogs, Shelby and Molly, as well as an elusive cat named Patsy.
I bring a passion for the full inclusion of children and youth in the life of the church.  And so it is my intention to continually seek out ways to involve our children and youth in worship, mission, service, and education with the rest of the church, as we help them grow in Christian faith.
As associate pastor, I also enjoy the shared ministry of preaching, teaching, and providing pastoral care.  At the heart of all ministry, I believe, is the radical love of God revealed in Jesus Christ that invites all to believe in word and in deed in the reign of God, which is "justice and peace and joy in the Holy Spirit" (Romans 14:17).
I give thanks to God for calling me to this life of ministry and witness to the good news of God's love in Jesus the Christ.  I invite any and all who would come, to join us as we "strive to be steadfast and joyful Christians continually seeking to understand and proclaim God's unfolding Word."
To learn more about the life and ministry of First Baptist you may contact Rev. Alspaugh via email at jalspaugh@fbcdayton.org or by calling the church office at (937) 222-4691 ext. 406
The Rev. David Coggins
Assistant Pastor for Pastoral Care
David and his wife Peggy joined the fellowship of FBC in 2006 and have been active in the music, education, and mission ministries of FBC. David joined the staff as a minister for Pastoral Care in April 2015.
Rev. Coggins is a native of North Carolina but spent his growing up years traveling from place to place as the son of a career Air Force Chaplain. David is a graduate of Wake Forest University and Southeastern Baptist Theological Seminary. He has served in full-time and part-time positions of ministry since his ordination in 1976. By training and experience the primary focus of his ministerial work has been in the areas of hospital ministry and pastoral counseling. This ministry included work as a Chaplain and Pastoral Counselor at various institutions in our city. In recent years his ministry of pastoral care has been to serve as a Volunteer Visitor for Hospice of the Miami Valley.
Rev Coggins supplements the work of the pastoral staff by assisting with visitation and worship leadership.  When he is not working as a "fisher of men," he can usually be found just fishing!
William Caldwell
Music Director
William Henry Caldwell leads our music and worship programming with energy and excellence! Bill retired after a career as a music professor at Central State University in Wilberforce, Ohio, where he was chair of the Department of Fine and Performing Arts and conductor of the CSU Chorus for 34 years. An Alabama native, Bill holds degrees from Stillman College and the University of Texas, with additional studies at Ohio State, Cincinnati, and in Italy and Switzerland. He has led touring choirs all around the country and the world, with many recordings and festival choirs to his credit. Bill performs himself as a lyric baritone and has sung or led choirs with prestigious groups too numerous to mention. He has served on boards for the Cincinnati May Festival, The Cleveland Orchestra, The Dayton Performing Arts Alliance, The Bach Society of Dayton, and the Mariam Rosenthal Foundation for the Arts. Prior to coming to our church, Bill served as Music Director for the Westminster Presbyterian Church in Xenia, Ohio.
Bill brings the full package of his musical experience to our church. In our worship services one is likely to hear both high classical numbers as well as African-American spirituals. The choir loves his expressive directing technique, and he brings out the best in all he leads and serves. Anyone with an appreciation for worship music will instantly recognize the treasure we have in this wonderful director. Come join the choir, join in worship, and join in the music of heaven as we get a taste of it here!
When you come to First Baptist Church you will find an open table.
All are welcome; none are excluded.
Contact Us
First Baptist Church
111 West Monument Avenue
Dayton, Ohio 45402
Email: fbc@fbcdayton.org
Phone: (937) 222-4691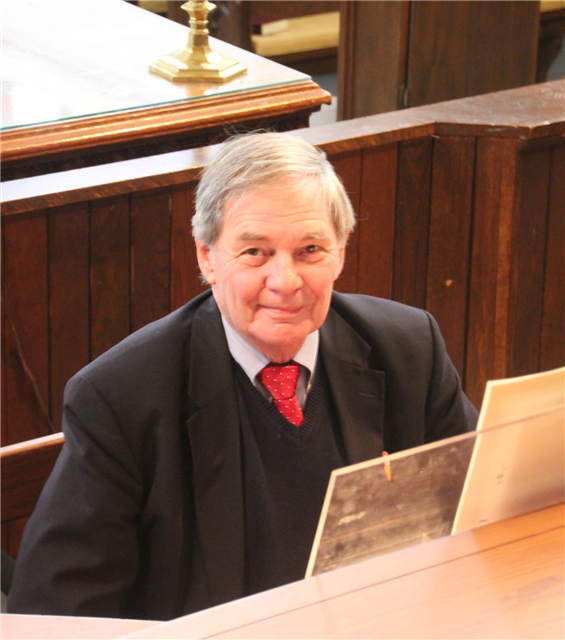 R. Alan Kimbrough,
Organist
Linda Blair,
Administrative Assistant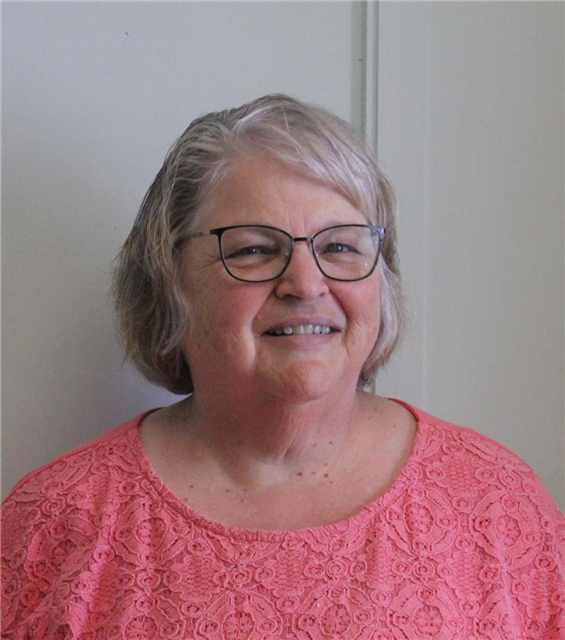 Nancy Kerr,
Financial Secretary
Corinne Twedell,
Website Administrator
Stay up to date with the most current news & events at FBC Dayton!